CTN PRESS STARTED PUBLISHING DAILY NEWS & DAILY CURRENT AFFAIRS SERVICES FOR ITS MEMBERS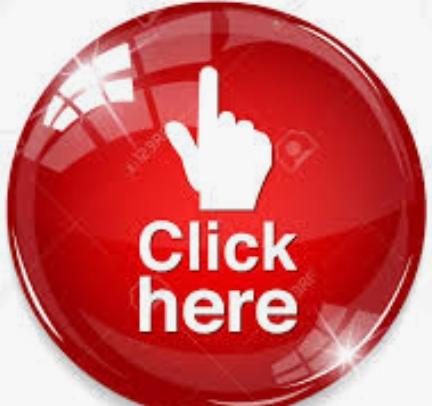 TODAY'S CURRENT AFFAIRS DIGEST (CAD)
Current Affairs Daily Digest – 16 October 2023
Israel-Hamas war: India launched 'Operation Ajay' to evacuate Indian nationals from IsraelOn 11 October 2023, the Ministry of External Affairs (MEA), Government of India (GoI) launched 'Operation Ajay', a repatriation operation, to bring back Indian citizens from Israel amid the ongoing 2023 Israel–Hamas War.
• This operation aims to assist Indian citizens in Israel who wish to return to Inida.
Background:
i.2023 Israel-Hamas War is the conflict between Israel and Palestinian militant groups led by Hamas
ii.The conflict started on 7th October 2023 when the Gaza-based Hamas militants invaded Israel from the Gaza Stripa.
iii.The operation Ajay was launched after Air India and other airlines suspended all its commercial operations to and from Israel as the war began on October 7.
Note: According to estimates, around 18,000 Indians (including students and caregivers) are currently residing in Israel.
Operation Ajay:
i.To facilitate the operation, special charter flights have been organized to transport Indian citizens from Israel to India.
iii.The Indian Embassy has emailed the first batch of registered Indian citizens, marking the beginning of the repatriation process. Messages for these subsequent flights will be sent out in due course.
Proactive measures:
i.Prior to launching 'Operation Ajay,' MEA established a 24-hour control room to help monitor the situation and provide information and assistance.
ii.The control rooms will assess the number of Indian nationals in Israel and Palestine, their current location, and their willingness to move out of those places.
Dedicated Helplines:
i.The Indian Embassy in Tel Aviv (Israel) set up a 24-hour emergency helpline.
ii.India's Representative Office in Ramallah (Palestine) also set up a 24-hour emergency helpline.
iii.The embassy also reminded Indian nationals in Israel to register with the embassy at the link: https://indembassyisrael.gov.in/whats?id=dwjwb.
Other Evacuation Processes of India:
Operation Kaveri (2023):
It is a rescue operation launched by the GoI on April 24, 2023, in response to the crisis in Sudan to evacuate Indian citizens who are stranded in Sudan.
Operation Dost (2023):
i.It was launched to bring back stranded Indian citizens following the massive earthquake that hit Türkiye and Syria on February 6, 2023.
ii.It was launched to provide necessary support in terms of search and rescue (SAR) efforts as well as medical assistance.

Operation Ganga (2022):
It is the initiative launched by the GoI to bring back Indians stranded in Ukraine, following the Russian invasion of Ukraine.
Operation Devi Shakti (2021):
It was carried out by the Indian Air Force (IAF) to bring back Indians safely from Afghanistan after the collapse of the Islamic Republic of Afghanistan and the fall of Kabul (The capital of the Taliban).
Operation Samudra Setu (2020):
Indian government launched an unprecedented repatriation programme during the COVID-19 pandemic, to bring back Indian citizens stranded in foreign countries.
• It is considered one of the largest civilian repatriation exercises by any country.
About Israel:
Capital– Jerusalem
Prime Minister– Benjamin Netanyahu
Currency– the new Israeli Shekel (NIS or ILS)
Indian Space Conclave 2023 held in Delhi; ISpA & France's GIFAS Inked MoU to Boost Space Industry From October 9 to 11, 2023, the 2nd edition of annual Indian Space Conclave (ISC 2023) was held at Manekshaw Centre in New Delhi, Delhi. The conclave was organized by Indian Space Association (ISpA).
• It was co-hosted by Indian National Space Promotion and Authorization Centre (IN-SPACe), an autonomous agency in the Department of Space (DOS).
• The theme of ISC 2023 is 'Bhumandal se Brahaman Tak' (From Earth to the Entire Universe)'.
On the first day of ISC 2023, ISpA and GIFAS (Groupement des Industries Françaises Aéronautiques et Spatiales) signed a Memorandum of Understanding (MoU) to enhance the understanding of space industry capabilities and increase awareness of business opportunities in France and India
About Indian Space Association (ISpA):
Director General– Lt Gen Anil Kumar Bhatt (Retd)
Headquarters– New Delhi, Delhi
Establishment– 2021
________________________________________
Union Minister Mansukh Mandaviya Inaugurates New Facilities at NIMHANS & unveils New Logo of Tele-MANASUnion Minister Mansukh Mandaviya,Ministry of Health and Family Welfare(MoHFW) inaugurated new facilities at the National Institute of Mental Health and Neuro Sciences (NIMHANS) in Bengaluru, Karnataka and launched the new logo of Tele Mental Health Assistance and Networking Across States (Tele MANAS)
• These events happened on the occasion of 31st World Mental Health Day which was observed on 10th October 2023.
New facilities at NIMHANS:
The new facilities at NIMHANS include the Platinum Jubilee Auditorium and Academic facility, the New Administrative Office complex, and the Centre for Brain and Mind.
About NIMHANS:
i.NIMHANS is a premier medical institute in India for mental health care, education, and research.
ii.NIMHANS came into existence in 1974 by amalgamating Mysore Government Mental Hospital and All India Institute of Mental Health.
iii.Through the National Institute of Mental Health and Neuro Sciences, Bangalore Act, 2012, NIMHANS attained the status of Institutes of National Importance(INI).
About Tele MANAS:
i.Tele manas is a national tele-mental health program which aims to provide mental health to all because it is a universal human right.
ii.It was announced in Union Budget 2022-23 and launched in October 2022.
iii.It functions under Ministry of Health & Family Welfare(MoH&FW).
iv.Digital technology can be employed to make healthcare more accessible to everyone.

Award:
i.The Union Minister awarded the top three states in India with the highest number of calls to the programme, ranking them as follows: Tamil Nadu, Maharashtra, and Uttar Pradesh.
ii.Under smaller states category Telangana, Jharkhand, and Kerala were awarded whereas Assam, Mizoram and Manipur received awards in the North East category
iii.Jammu and Kashmir, Delhi and Dadra and Nagar Haveli and Daman and Diu were awarded in the Union Territories category.
Why Tele Manas?
i.The National Mental Health Survey, published in 2015-16, revealed that 10% of the population is affected by mental health problems.
• This highlights the significant impact that mental health has on individuals, society, and the economy.
ii.The survey was supported by MoH&FW and implemented by NIMHANS.
iii.More than 3.5 lakh people have received councelling through the program.
________________________________________
MWCD Launched Protocol for Management of Malnutrition in Children for Management of Malnutrition in ChildrenUnion Minister Smriti Zubin Irani, Ministry of Women and Child Development (MoWCD) launched a new standardised Protocol for Management of Malnutrition in Children (Protocol) during a national event "Suposhit Bharat – Sashakt Bharat" at Vigyan Bhawan, Delhi, to fight malnutrition in children in India.
• It is the first-ever national protocol for the Management of Malnutrition in Children.
• The Protocol has been jointly prepared by the MoWCD Development and the Ministry of Health and Family Welfare (MoHFW).
• This is a part of the efforts of MoWCD to reduce malnutrition through Mission Saksham Anganwadi and Nutrition 2.0.
About Ministry of Health and Family Welfare (MoHFW):
Union Minister– Mansukh Mandaviya (Rajya Sabha Gujarat)
MoS– Dr. Bharati Pravin Pawar (Constituency- Dindori, Maharashtra)
________________________________________
Union Minister Arjun Munda Inaugurated Aadi Mahotsav in Jharkhand
On 7th October 2023, Union Minister Arjun Munda, Ministry of Tribal Affairs(MoTA) inaugurated "Aadi Mahotsav" – the National Tribal Festival, organised by Tribal Cooperative Marketing Development Federation of India Limited (TRIFED), at Jamshedpur, Jharkhand.
• The event will be held from 7th to 16th October 2023 commemorating the celebration of Azadi Ka Amrit Mahotsav.
Aadi Mahotsav:
i.Aadi Mahotsav is an annual initiative of MoTA to celebrate tribal entrepreneurship, crafts, culture, cuisine, commerce and traditional art.
ii.It is a crucial platform for showcasing the rich and diverse heritage of India tribes to a national and international audience.
iii.The 2023 Aadi Mahotsav will showcase the talents of 336 tribal artisans and artists, including members of Particularly Vulnerable Tribal Groups (PVTGs) and Van Dhan Vikas Kendra (VDVK) beneficiaries.
• The festival will feature 30 stalls from Jharkhand artisans, 11 VDVK stalls, and 5 cuisine stalls. It will also showcase 68 stalls from artisans from other states, including 15 cuisine stalls.
Key People:
Bidyut Baran Mahato, Member of Parliament (MP) of Lok Sabha(Jamshedpur), Chanakya Chaudhury, Vice President Corporate Services at Tata Steel and Geetanjali Gupta IAS, Managing Director (MD) of TRIFED were present during the event.
________________________________________
Global Hunger Index 2023: India slips Four places, Ranked 111 out of 125 countriesIndia ranks 111th out of the 125 countries with a score of 28.7 in Global Hunger Index(GHI) 2023. India slipped 4 positions as compared to previous GHI ranking.
• GHI is a peer-reviewed annual report designed to comprehensively measure and track hunger at the global, regional, and country levels.
• As per the GHI Severity of Hunger Scale, the country's score in the range of 20.0–34.9 indicates that has a serious level of hunger. So with a score of 28.7, India has a level of hunger that is serious.
• India has the highest child wasting rate of 18.7 percent in the world, which reflects acute undernutrition.
• The ranks of India's neighbouring countries are Pakistan (102th), Bangladesh (81st), Nepal (69th), and Sri Lanka (60th).
• Europe and Central Asia region have the lowest 2023 GHI score of 6.0 with an indication that the hunger level is 'low'.
click here to view official Global Hunger Index 2023
________________________________________
RBI Cancels CoR of Ind Bank Housing Ltd; Imposes Rs 5.39cr penalty on Paytm Payments BankThe Reserve Bank of India (RBI) has cancelled the Certificate of Registration (CoR) Chennai, Tamil Nadu (TN) based Ind Bank Housing Ltd, a Housing Finance Company (HFC) w.e.f. September 21, 2023.
• In this regard, it cannot transact the business of Housing Finance Institution and a Non-Banking Financial Institution (NBFC) as defined in National Housing Bank (NHB) Act, 1987 and RBI Act, 1934, respectively.
• This decision has been taken by RBI in exercise of its powers conferred on it under Section 29A (6) of the NHB Act, 1987.
Note: Set up in 1991, Ind Bank Housing Ltd's major shareholders were Indian Bank and HUDCO (Housing and Urban Development Corporation Ltd) with 51% and 25% stake, respectively.
RBI imposes Rs 5.39 crore penalty on Paytm Payments Bank
On October 12, 2023, the Reserve Bank of India (RBI) imposed a monetary penalty of Rs 5.39 Crore on Paytm Payments Bank Limited (PPBL) in exercise of its powers conferred under the provisions of Section 47A(1)(c) read with Section 46(4)(i) of the Banking Regulation (BR) Act, 1949.
• This penalty will not affect any transaction or agreement entered into by the bank with its customers.
Reason behind this Penalty:
The penalty was imposed due to non-compliance with certain provisions of,
i.Reserve Bank of India (Know Your Customer (KYC)) Directions, 2016
ii.RBI Guidelines for Licensing of Payments Banks' read with 'Enhancement of maximum balance at end of the day
iii.Cyber security framework in banks' read with 'Guidelines on reporting of unusual cyber security incidents
iv.Securing mobile banking applications including UPI ecosystem
Background:
RBI conducted special scrutiny and system audit of PPBL which identified non-compliance, including failure to identify beneficial owners, lack of payout transaction monitoring, breaching regulatory limits, delayed reporting of cyber incident, and inadequate cybersecurity measures. Thereafter, bank received a notice to explain non-compliance and potential penalty imposition.
________________________________________
SIDBI & IPPB inked MoU for Financial Support to MSMEs in Remote AreasIndia Post Payments Bank (IPPB) has signed an agreement with Small Industries Development Bank of India (SIDBI) to extend financial and other support services to MSMEs (Micro, Small & Medium Enterprises) in rural and remote areas.
• SIDBI provides credit to small businesses, while IPPB provides banking transaction services.
• It should be noted that Payments banks are not allowed to provide credit but can partner with other institutions for distribution.
Signatories:
It was signed by Sivasubramanian Ramann, Chairman and Manaing Director (CMD) SIDBI; and Jayanthy Venkatramu, MD (Managing Director) & CEO (Chief Executive Officer), IPPB.
Key Points:
i.This partnership will utilize IPPB's rural reach and SIDBI's lending and credit risk assessment models to reach MSMEs.
ii.IPPB will also support SIDBI's customers in digitizing the payment mechanisms through its merchant onboarding system and collection solutions like Unified Payments Interface (UPI), QR-based solutions, etc.
iii.They will also undertake joint programs to upgrade the skills of Dak Sevaks.
iv.Both entities also announced a hackathon for innovation in financial services in rural areas and also a Swavalamban Challenge Fund to promote rural livelihood enterprises.
About India Post Payments Bank (IPPB):
MD & CEO– Jayanthy Venkatramu
Headquarters– New Delhi, Delhi
Establishment– 2018
Motto – 'Every customer is important, every transaction is significant and every deposit is valuable, no matter the value.
________________________________________
ICICI Bank introduces 'iFinance', a One-Stop for Viewing Savings and Current Accounts Across Banks
ICICI Bank Limited has launched a new feature called iFinance, which allows customers-retail and sole proprietors, to get a consolidated view of their savings and current accounts across banks in a single place. This facility is also extended to customers of other banks.
• ICICI bank leverages the Account Aggregator(AA) ecosystem to enable users to link their accounts.
• This feature is available on ICICI Bank's digital platforms, namely iMobile Pay application, Retail Internet Banking (RIB), Corporate Internet Banking (CIB) and InstaBIZ(Business Banking Mobile Application).
Features of iFinance:
i.'iFinance' provides a single-view dashboard of all accounts.
ii.It offers a facility to get a summary of their income and category wise information of their expenditure.
iii.It allows users to link and de-link accounts on real-time basis
iv.It also provides consolidated account statement(s) of all linked Bank accounts.
Account Aggregator(AA):
i.An Account Aggregator (AA) is a Non-Banking Financial Company
(NBFC) regulated by the Reserve Bank of India (RBI).
ii.It helps people securely and digitally access and share information from one financial institution they have an account with to any other regulated financial institution in the AA network.
About ICICI Bank Limited:
Managing Director(MD) and Chief Executive Officer (CEO) – Sandeep Bakhshi
Headquarters – Mumbai, Maharashtra
Established in – 1994
Tagline – Hum Hai Na Khayal Apka
________________________________________
IAF & Army successfully test fired BrahMos Missile
Indian Air Force(IAF) successfuly test fired its Surface to Surface version of the BrahMos missile in the vicinity of the Eastern Seaboard Archipelago. The test mission accomplished all the predefined objectives.
Previously, BrahMos Missile Regiment of Indian Army tested a land-attack variant of the extended-range BrahMos supersonic cruise missile (BrahMos ER) from the Andaman and Nicobar Islands.
• The missile is not yet in service with the Indian Army, and its induction will depend on the results of further testing.
About BrahMos ER:
i.The BrahMos ER is developed by BrahMos Aerospace
• It is a joint venture between Russia's NPO Mashinostroyeniya (NPO Mash) and India's Defence Research and Development Organisation (DRDO).
ii.BrahMos ER is an improved variant of the basic BrahMos missile, with a range of around 450 to 500 kilometers, compared to 290 kilometers for the baseline version.
________________________________________
Bufoides Bhupathyi: New Toad Species Discovered in the Dampa Tiger Reserve of MizoramResearchers from India and the United Kingdom have discovered a new toad species "Bufoides Bhupathyi" (Common name: Mizoram rock toad) in the the Dampa Tiger Reserve(TR) of Mizoram.
• It is named after the S Bhupathy, a noted herpetologist who served as principal scientist at the Coimbatore(Tamil Nadu)-based Salim Ali Centre for Ornithology and Natural History(SACON).
• The findings were published in Biodiversitas, a journal published in Indonesia.
• Bufoides Bhupathyi belong to the 'Bufonidae' family and the genus 'bufoides'. Both frogs and toads belong to the order "Anura", which means "without a tail.
Note: Herpetologists are zoologists who specialize in the study of reptiles and amphibians.
About Bufoides Bhupathyi:
i.Bufoides Bhupathyi was the third species of the genus 'bufoides'. The other two are "Bufoides meghalayanus" and "Bufoides kempi", found in Meghalaya.
ii.Th research work also indicated that 'Bufoides Bhupathyi" to be included in the IUCN's red list as critically endangered as it meets its criteria.
iii.Distinct Features:Bufoides Bhupathyi is different from the co-generic (similar) species in interdigital webbing, colouration, skin tuberculation, and the presence of ovoid, tuberculated and depressed parotid glands.
Background:
i.In 2001, Bufoides meghalayanus were reported from Dampa tiger reserve and Ngengpui wildlife sanctuary in Mizoram. These are around 200 kilometers away from Mawblang, the type locality of B. meghalayanus.
ii.International Union for Conservation of Nature(IUCN) assessed B. meghalayanus as Endangered as it occured at more than one location, including Dampa Tiger Reserve in Mizoram.
iii.Later it was suggested that the populations of Bufoides found in Mizoram might represent a new species.
iv.During the recent IUCN red list workshop, range of B. meghalayanus was restricted to 3 locations, all within 1.5 km from one another in Cherrapunjee, East Khasi Hills in Meghalaya and the species was reassessed as Critically Endangered.
• A field surveys in Dampa Tiger Reserve studied the population of Bufoides resembling B. meghalayanus and assessed the systematic status of the Bufoides population in Dampa TR and describe it as new species "B. Bhupathyi".
Nari Shakti Award Winner & Kerala Adult Literacy Topper Karthyayani Amma Passed Away
Nari Shakti Award winner Karthyayani Amma, who topped Akshara Laksham project of Kerala's adult literacy programme, passed away at the age of 101 in Alappuzha, Kerala. She was born in 1922.
• In 2018, at the age of 96, Karthyayani Amma topped the Aksharalaksham (Million Letter) literacy examination of the Kerala State Literacy Mission securing the highest mark (98/100). She was the oldest learner under the Kerala State Literacy Mission.
i.In 2019, she was also appointed as the Goodwill Ambassador of the Commonwealth of Learning for the promotion of distance education among 53 member countries.
ii.In 2020, she was awarded the Nari Shakti Puraskar, the highest civilian award for women, by the Ministry of Women and Child Development(MoWCD).
Additional Info:
i.In 2020, Bhageerathi Amma, a 105-year-old great-grandmother, became the oldest student to clear the 4-level education exam of the state literacy mission, with 74.5 per cent marks, beating Karthyayani Amma's previous record.
iii. During the 2023 Republic Day parade, Kerala government presented a tableau of "Nari Shakti and Folk Traditions of Women Empowerment" featuring Karthyayani.
________________________________________
TN Minister PTR Released "The Professionals' Handbook to ChatGPT", book on ChatGPT
Palanivel Thiaga Rajan(PTR), Minister of Information Technology and Digital Services, Government of Tamil Nadu(TN) released "The Professionals' Handbook to ChatGPT", a book on ChatGPT for professionals in various field.
• The book authored by Pattabhi Ram V and Dungar Chand U Jain was published by ReadWrite Productions.
• The book covering around 27work areas will benefit finance professionals.
• It provides practical advice on how to use ChatGPT to improve productivity and efficiency in the workplace.
ChatGPT:
i.ChatGPT(Generative Pre-trained Transformer) is an Artificial Intelligence (AI) -powered language model developed by OpenAI and launched in November 2022.
ii.This is a AI chatbot that uses natural language processing to create humanlike conversational dialogue.
• OpenAI is an AI research and deployment company founded in 2015 and headquartered in San Francisco, California, United States of America(USA)
________________________________________
International Day for Disaster Risk Reduction 2023 – October 13The United Nations (UN) International Day for Disaster Risk Reduction (IDDRR) is annually observed across the globe on 13 October to promote a global culture of risk awareness and disaster reduction.
• The day serves as a platform to recognise and celebrate the efforts of individuals and communities worldwide in mitigating disaster risks.
The 2023 theme of International Day for Disaster Risk Reduction is, "Fighting inequality for a resilient future."
Background:
In 2009, the UNGA adopted the a resolution A/RES/64/200 and officially designated 13 October as the International Day for Disaster Risk Reduction.
• Since 2010, IDDRR has been annually observed on 13 October.
About United Nations Office for Disaster Risk Reduction (UNDRR):
Head of UNDRR– Mami Mizutori
Headquarters– Geneva, Switzerland
Established in– 1999
________________________________________
World Egg Day 2023 – October 13World Egg Day is annually observed across the globe on the 2nd Friday of October to raise awareness of the importance of eggs in human nutrition, food security, and overall well-being.
• The 27th World Egg Day (World Egg Day 2023) was observed on 13th October 2023.
• The World Egg Day 2022 was observed on 14th October 2022. The World Egg Day 2024 will fall on 11th October 2024.
Theme:
The theme for World Egg Day 2023 is "Eggs for a healthy future."
.TODAY'S DAILY NEWS DIGEST (DND)