CTN PRESS STARTED PUBLISHING DAILY NEWS & DAILY CURRENT AFFAIRS SERVICES FOR ITS MEMBERS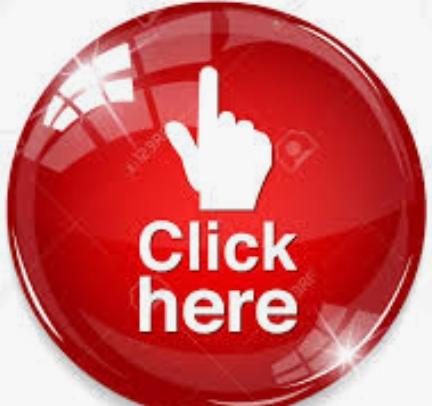 TODAY'S CURRENT AFFAIRS DIGEST (CAD)
Current Affairs Daily Digest – 13 October 2023
India's Natural Gas Demand to rise 4% in 2023: IEA ReportThe International Energy Agency (IEA) released its 'Gas 2023 Medium-Term Market Report'. As per it, India's natural gas demand is expected to rise by 4% in 2023 calendar year and will continue to increase at an average annual rate of about 8% till 2026.
• This growth will be driven by power, petrochemical and fertiliser sectors.
Key Points:
i.India's primary gas supply rising by 2% in the first eight months of 2023.
ii.After a sharp 6% drop in 2022, India's liquefied natural gas (LNG) imports rose by 8% in the first eight months of 2023 compared to the same in 2022.
iii.In India, an increase of over 20 billion cubic metres (bcm) of natural gas is expected for 2022-2026 period.
iv.Spot LNG prices fell below USD15 per metric million British thermal unit (MMBTU) threshold since June 2023 which led to increased demand from the industry and power sector.
v.In April 2023, India commissioned the Dhamra LNG terminal, increasing its total regasification capacity by 10%.
• Regasification is the process of converting the LNG back to its gaseous state by heating it, after which it is transported through pipelines.
Global Scenario:
i.Global gas demand is expected to increase by 1.6% annually from 2022 to 2026, down from the previous average of 2.5% per year from 2017 to 2021.
ii.Global LNG capacity is expected to expand by 25% between 2022 and 2026,
iii.United States (US) will retain position as the world's largest LNG exporter.
iv.Overall gas demand Asia Pacific, Europe and North America is forecast to decline by 1% annually through to 2026.
About International Energy Agency (IEA):
Executive Director– Dr Fatih Birol
Headquarters– Paris, France
Establishment– 1974
DAHD Launched 'A-HELP' Programme to Empower Women and Signed MoU with NRLM at Jharkhand
The Department of Animal Husbandry and Dairying (DAHD) under the Ministry of Fisheries, Animal Husbandry and Dairying(MoFAHD) launched the 'A-HELP' (Accredited Agent for Health and Extension of Livestock Production) program in Jharkhand.
• The initiative was launched through a Memorandum of Understanding (MoU) between DAHD and National Rural Livelihoods Mission (NRLM) under the Ministry of Rural Development (MoRD).
• Badal Patralekh, Minister of Agriculture, Animal Husbandry & Co-operative, Govt. of Jharkhand was the chief guest of the launch programme.
About A-HELP:
i.Aim: To empower women by engaging them as Accredited Agents who contribute to essential tasks such as disease control, animal tagging, and livestock insurance.
ii.A-HELP will enhance access to veterinary services at farmers' doorsteps, empowering 'Pashu Sakhis'. This will serve as an integration of women's empowerment, and fostering socio-economic advancement.
iii.A-HELP will effectively bridge the gap between local veterinary institutions and livestock owners, provide primary health services, and act as both a Livestock Resource Person and a Primary Service Provider.
iv.A-HELP has already been initiated across 6 states including Bihar, Gujarat, Karnataka, Madhya Pradesh, Uttarakhand, and Jharkhand, and one Union Territory (UT) Jammu and Kashmir(J&K).
________________________________________
RBI to Apply PCA Supervisory Guidelines to Government-Owned NBFCs Starting October 2024; RBI Instructs BoB to Stop Customer Onboarding on Mobile AppThe Reserve Bank of India (RBI) announced that it will apply strict supervisory norms under the Prompt Corrective Action (PCA) Framework to government-owned Non-Banking Financial Companies (NBFCs) starting from October 2024. This move has significant implications for these government-owned NBFCs.
• Major government-owned NBFCs that will be subject to the PCA Framework include entities like Power Finance Corporation (PFC), Rural Electrification Corporation (REC), Indian Railway Finance Corporation (IRFC), and Industrial Finance Corporation of India (IFCI).
i.Application of PCA to Government-Owned NBFCs:
RBI has decided to extend the PCA framework to all deposit taking government NBFCs and non-deposit taking government NBFCs in middle, upper and top Layers (excluding base layer) with effect from October 1, 2024.
• This extension is based on the audited financials of the NBFC as of March 31, 2024, or subsequent dates.
ii.The Reserve Bank of India, under section 35A of the Banking Regulation Act, 1949, has ordered Bank of Baroda to immediately suspend the process of adding more customers to the 'bob World' mobile application.
________________________________________
Unemployment rate at 6-year low of 3.2% in 2022-23: 6th NSSO Annual PLFSi.On October 9, 2023, the National Sample Survey Office (NSSO), Ministry of Statistics and Programme Implementation (MoSPI) released the 6th Annual Report 'Periodic Labour Force Survey (PLFS) [July, 2022 – June, 2023]' stating Unemployment rate (UR) at 6-year low of 3.2% in 2022-23 under the Usual Status (ps+ss). It was 6% in 2017-18.
ii.The UR in Current Weekly Status (CWS) decreased to 5.1% in 2022-23. It was 8.7% in 2017-18
iii.The UR under the Usual Status during the one-year period declined for the 5th consecutive year since it was launched in April 2017 while under CWS it decreased for the 3rd consecutive year since April 2017.
iv.The 6th annual report by NSSO is premised upon the PLFS conducted during July 2022-June 2023.
v.At all India level, Labour Force Participation Rate (LFPR) increased to 57.9% in 2022-23 from 55.2% in 2021-22 under Usual Status (ps+ss).
About Ministry of Statistics and Programme Implementation (MoSPI):
Minister of State (Independent Charge)– Rao Inderjit Singh (Constituency- Gurugram, Haryana)
Secretary– DR. G P Samanta
________________________________________
Skyroot Signs Two MoUs with French Space Firms to Launch SatellitesSkyroot Aerospace Private Limited, a Hyderabad (Telangana) -based space startup, has signed two memoranda of understanding (MoUs) with two France-based Space firms Promethee Earth Intelligence and ConnectSAT.
• The satellites of the French space firms are set to be launched on Vikram-I of the Skyroot.
About the MoU with Promethee:
i.Skyroot signed an MoU with Promethee to launch its Japetus earth observation constellation onboard Skyroot's Vikram rockets.
• The MoU was signed by Olivier Piepsz, Co-Founder and CEO of Prométhée, and Co-Founders of Skyroot Aerospace, Pawan Chandana and Bharath Daka.
• Skyroot's Vikram launch vehicles were an ideal choice due to the specific orbital requirements required by 50% of Prométhée's satellites.
About the MoU with ConnectSAT:
i.Skyroot signed a trilateral MoU with ConnectSAT and Expleo to launch ConnectSAT's OSIRIS satellite constellation onboard Skyroot's Vikram rockets.
• As part of the MoU, Expleo provides reconfigurable software for ConnectSAT's Internet of Things (IoT) satellite.
• The OSIRIS satellite constellation is built for various social applications and monitoring and surveillance solutions.
• The trilateral MoU was signed by Abdoulahi Ben Moussa Dia, Chief Executive Officer (CEO) of ConnectSAT, Frédérique Rebout, Director Alliances and Partners at Expleo, and Co-Founders of Skyroot Aerospace, Pawan Kumar Chandana and Naga Bharath Daka.
About Skyroot Vikram series rockets:
i.Skyroot launched India's first privately-built rocket 'Vikram-S' under the mission "Mission Prarambh" (the beginning) in 2022.
• Vikram-S is a single-stage solid-fuelled sub-orbital rocket capable of carrying an 80 kg payload.
• Vikram rocket was named after Vikram Sarabhai, founder of the Indian Space Program.
ii.Vikram series rockets are modular Space launch vehicles especially crafted for carrying small satellites and developed using advanced technologies including 3D printing, and carbon composite bodies.
• About Vikram-I: The Vikram-I rocket is capable of carrying a load of up to 480 Kilograms (kg) into 500 Kilometre (km) the Low Earth orbit (LEO) and a load of 290 kg into a 500 km Sun Synchronous Polar Orbit (SSPO).
• About Vikram-II: The Vikram-II is capable of carrying a load of up to 595 kg into 500 km of the LEO and a load of 400 kg into a 500 km SSPO.
• About Vikram-III: The Vikram-III is capable of carrying a load of up to 815 kg into 500 km of the LEO and a load of 560 kg to 500 km SSPO.
About Skyroot Aerospace Private Limited:
Co-founder and Chief Executive Officer (CEO)– Pawan Kumar Chandana
Headquarters– Hyderabad, Telangana
Established in – 2018
________________________________________
HDFC AMC's Navneet Munot elected as Chairman of AMFI; Anthony Heredia elected as Vice ChairmanNavneet Munot, Managing Director (MD) and Chief Executive Officer (CEO) of HDFC Asset Management Co. Ltd (AMC), has been elected as the Chairman of Association of Mutual Funds in India (AMFI).
He will take charge as chairman on 16th October 2023, succeeding A Balasubramanian, MD & CEO of Aditya Birla Sun Life Asset Management Co. Ltd.
Note:
• The election took place at the 28th Annual General Meeting (AGM) of AMFI in September 2023.
• AMFI is a nodal association of mutual funds across India.
Anthony Heredia Elected Vice Chairman of AMFI:
Anthony Heredia, MD, and CEO of Mahindra Manulife Mutual Fund, was elected as Vice Chairman of AMFI.
• He will take charge on 16th October 2023, succeeding Radhika Gupta, MD & CEO of Edelweiss Asset Management Ltd.
About Navneet Munot:
i.He has been serving as MD and CEO of HDFC AMC since 2021 and has over 3 decades of experience in the financial service.
ii.Previously, he served as Executive director and Chief Investment officer(CIO) of SBI Funds management Private Limited. He also served as the Director on the board of SBI Pension Funds (P) Limited.
iii.He was the Executive Director and Head ( multi-strategy boutique) at Morgan Stanley Investment Management briefly for a year in 2007.
iv.He has also served as the Chief Investment Officer – Fixed Income and Hybrid Funds at Birla Sun Life Mutual Fund.
v.He is also the chairman of the Indian Association of Investment Professionals(IAIP).
About Anthony Heredia:
i.Anthony Heredia has been serving as MD and CEO of Mahindra Manulife Mutual Fund since 2022 and has over 26 years of experience in the investment management industry.
ii.He served as the MD of Morgan Stanley Investment Management, CEO & Whole Time Director of Baroda Asset Management India Limited.
iii.He has also served as the CEO of Bank of India Investment Managers Private Limited (formerly BOI Star Investment Managers Private Limited/ BOI Axa Investment Managers Pvt. Ltd).
About Association of Mutual Funds in India (AMFI):
CEOs– N. S. Venkatesh and Balkrishna Kini
Headquarters– Mumbai, Maharashtra
Incorporated on– August 22, 1995
AMFI is the association of all the AMCs of the Securities and Exchange Board of India (SEBI) registered mutual funds in India. As of now, all the 44 AMCs that are registered with SEBI, are its members.
________________________________________
Kumar Sangakkara Appointed as New Chair of MCC's World Cricket Committee
The Marylebone Cricket Club (MCC) has appointed former Sri Lankan Cricket Captain Kumar Chokshanada Sangakkara as the new Chair of MCC's World Cricket Committee(WCC).
• He will succeed former England captain Mike Gatting, who has held the post since 2017.
• Kumar Sangakkara is currently the Director of Cricket and the Head Coach of the Rajasthan Royals in the Indian Premier League (IPL).
• He was awarded Honorary Life Membership of the Club, in 2011. In the same year, he joined MCC's World Cricket committee and remains an active member.
• He was appointed to represent the WCC on the MCC Committee in 2022.
• He served as the President of the MCC from 2019-21; He became the 1st non-British President of MCC.
Former England Cricketer Mark Charles Jefford Nicholas will serve as the new President of MCC. He was elected to MCC membership in 1981.
About MCC:
• MCC's World Cricket Committee, established in April 2006, is an independent body comprised of current and former international cricketers and umpires from across the globe.
• WCC includes other exceptional cricketers such as Sourav Chandidas Ganguly (India), Heather Clare Knight(England), Justin Lee Langer(Australia), Eoin Joseph Gerard Morgan(England & Ireland) and Graeme Craig Smith(South Africa).
________________________________________
Maharashtra Deputy CM Ajit Pawar Resigned as Director of Pune District Central Cooperative Bank
Ajit Pawar, Deputy Chief Minister (Dy CM) of Maharashtra, has resigned as a Director of the Pune District Central Cooperative Bank Ltd (PDCC) citing increase in workload after becoming Dy CM of Maharashtra.
• Digambar Durgade, the President of PDCC has accepted Ajit Pawar's resignation. Ajit Pawar has been a director of PDCC for 32 years since 1991.
• He served as one of the directors on the board of 19 directors of PDCC.
In July 2023, he was sworn in as the 9th Dy CM of Maharashtra for an unprecedented 5th time (November 2010-September 2012; October 2012-September 2014; November 23-26, 2019; December 2019-June 2022; June 2023-present).
• He is currently heading the Ministries of Finance and Planning as a cabinet-level Minister in the Maharashtra Govt.
• In July 2023, Ajit Pawar split from the Nationalist Congress Party (NCP) led by Sharad Pawar and joined the Shiv Sena-Bharatiya Janata Party(BJP) government.
________________________________________
SBIFML Fund Gets RBI Approval to Acquire Upto 9.99% Stake in IndusInd BankSBI Funds Management Limited (SBIFML) has received the Reserve Bank of India(RBI)'s approval to acquire up to a 9.99% paid-up share capital in IndusInd Bank Limited.
• This acquisition will allow the company to also hold 9.99% voting rights in the bank.
• The approval has been granted with reference to the application made by SBIFML to RBI.
Condition in acquisition:
i.The holding of SBIFML in IndusInd Bank should not exceed 9.99 % of the paid-up share capital or voting rights of the Bank at all times.
ii.The RBI has given SBIFML one year time (till 10th October, 2024) to buy the shares of IndusInd Bank.
Compliance:
The approval granted by RBI is subject to compliance with
• Relevant provisions of the Banking Regulation Act, 1949
• RBI's master direction and guidelines on the acquisition and holding of shares or voting rights in banking companies dated January 16, 2023
• Provisions of the Foreign Exchange Management Act(FEMA), 1999
• Regulations issued by the Securities and Exchange Board of India (SEBI).
About SBI Funds Management Limited (SBIFML):
SBIFML is a joint venture between State Bank of India(SBI) and AMUNDI Asset Management through a wholly owned subsidiary Amundi India Holding.
SBI holds 63% stake and AMUNDI Asset Management holds 37%.
Managing Director(MD) & Chief Executive Officer(CEO) – Shamsher Singh
Headquarters – Mumbai, Maharashtra
Established in – 1987
About IndusInd Bank Limited(Ltd):
Managing Director(MD) & Chief Executive Officer(CEO) – Sumant Kathpalia
Headquarters – Mumbai, Maharashtra
Established in – 1994
Tagline – We Make You Feel Richer
________________________________________
CCI Approved Acquisitions Involving Hitachi Astemo Ltd
The Competition Commission of India (CCI) has approved the following acquisition involving Hitachi Astemo Limited(HAL), a Japanese public limited company that manufactures auto parts for automobiles and two-wheeled motor vehicles in India.
• HAL was formed in 2021 by the merger of four Hitachi Automotive companies.
Acquisitions in HAL by JICC-01 :
CCI approved the acquisition of 20% voting rights in HAL by JICC-01 Limited Partnership, along with certain control rights, board representation, and other rights.
• The JICC-01 Limited Partnership, managed by JICC G.K., is a a wholly owned subsidiary of JIC Capital, Ltd.
• JIC Capital is a wholly owned subsidiary of Japan Investment Corporation (JIC).
• JIC was founded in 2018, is a sovereign wealth fund of the Government of Japan.
Acquisitions in HAL by HMCL:
CCI approved the acquisition of an additional 6.6% voting stake in HAL by Honda Motor Company Limited (HMCL). With this, 40% of the voting rights in HAL is held by HMCL.
• HMCL is a Japanese public limited company that manufactures and sells automobiles, two-wheelers, power products, and auto parts in India.
Acquisitions of HAL in HAEMS:
CCI approved the acquisition of 49% stake in Hitachi Astemo Electric Motor Systems (HAEMS) by HAL. With this HAL holds the 100% shareholdings of HAEMS.
• HAEMS is a Japanese company that develops, manufactures, and sells motors for electric vehicles.
________________________________________
European's First Private Rocket MIURA 1 SN1 was Launched by PLD SpaceThe first private suborbital European rocket MIURA 1 SN1 was launched by Spanish space company PLD Space.
• The reusable rocket was launched from El Arenosillo Experimentation Centre (CEDEA) of Spanish National Institute for Aerospace Technology (INTA) in Huelva, Spain.
MIURA1 SN1:
i.The rocket is of 12.5meters in length with a propellent system of Kerosene and Cryogenic liquid oxygen(KeroLOX)
ii.The rocket has TEPREL-B Liquid Bi-propellant engine developed by PLD Space.
• In 2021, it became the first KeroLOX rocket engine developed in Europe for space flights.
iii.The rocket had a Nominal payload mass of 100 kilograms.
iv.The Miura-1 rocket has been named after a breed of fighting bull.
Aim:
i.The first flight of the MIURA 1 SN1 technology demonstrator aims to collect data about the flight performance of the rocket and its systems,
ii.These data will be used to validate the design and technology of the MIURA 5 orbital launch vehicle which is planned to be launched in 2025.
iii.The rocket also aims to conduct scientific research under microgravity conditions.
About the launch:
The launch also tested a technological device from the German Centre for Applied Space Technology and Microgravity (ZARM) under microgravity conditions.
Significance:
i.With this launch, Spain has now joined the elite club of nations that can launch rockets into space.
ii.Spain has become the tenth country to reach space. Other nine countries are Russia, the United States of America(USA), France, Japan, China, India, Israel, Iran and North Korea.
Additional info:
Europe had relied on Ariane 5 (Europe's largest rocket) for heavy payloads, Russia's Soyuz rocket for medium payloads, and Italy's Vega rocket for small payloads.
• In July 2023, Ariane 5 was retired after its final launch from Kourou, French Guiana. Ariane 6's entry is also delayed.
About PLD Space:
Raúl Verdú & Raúl Torres are the Co-Founders of PLD Space.
Co-Founder & Chief Executive Officer(CEO) – Raúl Torres
Headquarters – Elche, Spain
Established in – 2011
________________________________________
Sanskrit Scholar & Padma Shri Awardee Dahyabhai Karunashankar Shastri Passed AwayPadma Shri Awardee Dr. Dahyabhai Karunashankar Shastri, a renowned Indian Sanskrit scholar and founder of Brahmarshi Sanskrit Mahavidyalaya, Nadiad(Gujarat) , has passed away at the age of 98 in Nadiad, Gujarat. He was born on 26 February 1926 in Mehsana, Gujarat.
About Dr. Dahyabhai Karunashankar Shastri:
i.Dr. Shri Dahyabhai Karunashankar Shastri was a distinguished Sanskrit scholar in India, holding titles like Vyakaranacharya, Sahitacharya, and Hindi Visharad.
ii.From January 19, 1950, he was engaged in teaching at Petlad Political Sanskrit Mahavidyalaya school in Gujarat.
• He served as both the school's Principal and as an Inspector of the Gujarat State Sanskrit Department and retired in 1984.
iii.After retirement, he establishment of Shri Brahmarshi Sanskrit Mahavidyalaya College at Brahmarshi Sanskar Dham in Nadiad in 1995.
• He is known as the pioneer of Brahmarshi Sanskrit Mahavidyalaya.
• This unique institution featured a Sanskrit college, a well-equipped library, student hostels, a canteen, three temples and Matru-Ritu social service.
Awards:
i.In 2000, Sandipani Gaurav Awards conferred Dr. Dahyabhai Karunashankar Shastri with one of its category awards named the "Brahmarshi Award".
• Brahmarshi Awards are given to the scholar who has done outstanding work in the field of Vedic literature since 1996.
ii.In 2016, he was awarded the 'Padma Shri' in the field of Literature and Education
________________________________________
First National Current Good Manufacturing Practices Day – 10th October 2023The inaugural National Current Good Manufacturing Practices(cGMP) Day was celebrated across India on 10th October 2023. The day aims to create awareness about the critical role of cGMP in the pharmaceutical industry, ensuring the quality and safety of medicinal products.
• The theme of National cGMP Day 2023 is "cGMP: Transforming Healthcare".
Background:
i.Indian Drug Manufacturers' Association (IDMA), under the guidance from the Ministry of Health and Family Welfare and Ministry of Chemicals and Fertilisers, initiated the plan to observe 10th October of every year as "National Current Good Manufacturing Practices Day" or "National cGMP Day".
• 10th October 2023 marks the first ever National cGMP day.
ii.The idea of National cGMP Day was proposed by Girish Pai Kand, Coordinator at the Centre for cGMP, at Manipal College of Pharmaceutical Sciences (MCOPS), Manipal Academy of Higher Education (MAHE).
Purpose:
The day aims to empower the pharmaceutical industry to develop a culture of quality medicine production, which will improve patient safety.
Why 10th October?
On 10th October 1962, International Drug Regulators approved a framework which mandates drug manufacturers to scientifically prove that a medication will be safe and effective.
• This approval is the aftermath of Thalidomide disaster.
What is Thalidomide disaster?
i.The Thalidomide disaster was a major public health crisis that occurred in the late 1950s and early 1960s.
ii.Thalidomide was a drug that was widely prescribed to pregnant women for morning sickness.
iii.However, it was later discovered that Thalidomide caused severe birth defects, including missing or underdeveloped limbs.
Events:
i.The Inaugural National cGMP Day was celebrated in MAHE by conducting three symposiums, a mini workshop, and a panel discussion by industry experts.
ii.The sessions also cover current trends in cGMP compliance, including recent international regulatory updates, products for global markets, and the future of cGMP compliance.
GMP in India:
i.In August 2023, MoH&FW had instructed pharmaceutical companies to comply with World Health Organization (WHO) Good Manufacturing Practices (GMP) standards to ensure the quality of their products for domestic use and export.
ii.In July 2023, Schedule M of the Drugs and Cosmetics Rules, 1940, which specifies the requirements for Good Manufacturing Practices (GMPs), was upgraded to international standards.
About Centre For Current Good Manufacturing Practices (cGMP):
i.Centre for cGMP is the first of its kind pharmaceutical institute in India
ii.It was established on 11th February 2021 in Manipal, Karnataka.
iii.The centre is the brainchild of Girish Pai Kand.
________________________________________
World Arthritis Day 2023 – October 12World Arthritis Day(WAD) is annually observed across the globe on October 12 to raise awareness of Rheumatic and Musculoskeletal Diseases (RMDs) and its impact on people lives. The day also highlights the importance of early diagnosis and treatment.
• 12th October 2023 marks the observance of 28th WAD.
The theme of WAD 2023 is "Living with an RMD at all stages of life".
Background:
i.World Arthritis Day was first established in 1996 by Arthritis and Rheumatism International (ARI).
ii.The first WAD was celebrated on 12th October 1996 and the event has been held annually ever since.
About the European Alliance of Associations for Rheumatology (EULAR):
EULAR is the European umbrella organisation representing scientific societies, health professional associations and organisations for people with RMDs.
President- Daniel Aletaha (Austria)
Headquarters- Zürich, Switzerland
Established in – 2000
World Sight Day 2023- October 12 World Sight Day (WSD) is annually observed across the globe on the second Thursday of October to focus the world's attention on eye health as a global issue and to recognise the work done by the thousands of ophthalmologists across the world to fix the problem of vision impairment.
• World Sight Day is also known as 'World Eye Day' or 'World Vision Day'.
WSD 2023 falls on 12th October 2023.
• WSD 2022 was observed on 13th October 2022 and WSD 2024 will be observed on 10th October 2024.
The 2023 theme of World Sight Day is, "Love Your Eyes at Work"
WSD is coordinated by the International Agency for the Prevention of Blindness (IAPB).
________________________________________
Himachal Pradesh Cabinet Approves Various Initiatives across Various Sectors The Himachal Pradesh (HP) Cabinet meeting, chaired by Chief Minister (CM) Thakur Sukhvinder Singh Sukhu, approved 'Van Mitra' Scheme, a community based forest conservation scheme.
.TODAY'S DAILY NEWS DIGEST (DND)