CTN PRESS STARTED PUBLISHING DAILY NEWS & DAILY CURRENT AFFAIRS SERVICES FOR ITS MEMBERS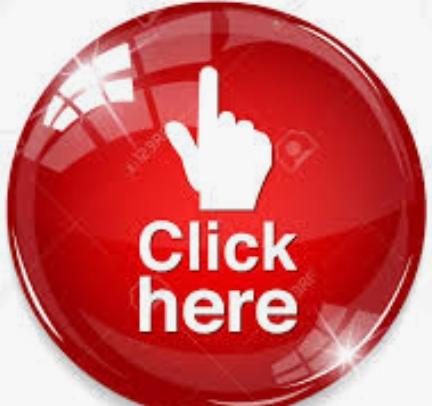 TODAY'S CURRENT AFFAIRS DIGEST (CAD)
Current Affairs Daily Digest – 09 October 2023
GI Tags Awarded to Eight Products from Arunachal Pradesh, Tamil Nadu, Jammu and Kashmir, Odisha, and GoaThe Geographical Indications Registry, operating under the Ministry of Commerce and Industry in Chennai, has recently awarded geographical indication (GI) tags to a collective of 8 distinct products. Among these, 3 originate from Arunachal Pradesh, 1 from Tamil Nadu, 2 from Jammu and Kashmir, 1 from Odisha, and 1 from Goa.
GI Tagged products are:
________________________________________
India Signs Two MoUs on Ocean Sciences, Medical Product Regulation with Dominican RepublicIndia and Dominican Republic have signed two Memorandum of Understandings (MoUs) in ocean sciences and medical product regulation.
The 2 MoUs were signed between,
• Central Drug Control Organization of India (CDSCO) and the General Directorate of Medicines, Food, and Health Products of the Dominican Republic (DIGEMAPS).
• The Council of Scientific and Industrial Research, National Institute of Oceanography of India (CSIR–NIO) and the National Authority for Maritime Affairs of the Dominican Republic (ANAMAR).
Note:
The MoUs were signed during a high level political dialogue between Raquel Pena Rodriguez, the Vice President of the Dominican Republic, and India's Vice-President Jagdeep Dhankhar in New Delhi, Delhi.
• The meeting was a part of the 3 day official visit of Raquel Peña Rodríguez to India from 3rd to 5th October 2023.
• This is the 1st ever visit by the Vice President of the Dominican Republic to India.
Key Points:
i.Under the bilateral cooperation MoU on ocean science, India and Dominican Republic have agreed to work towards exploring solution to the problem of the massive proliferation of the sargassum seaweed afflicting the Caribbean beaches, affecting the livelihood of coastal populations and the tourist industry.
ii.The Dominican Republic is set to support the presence of Indian pharmaceutical companies in its territory and India aims to partner in healthcare sector, including the supply of generic drugs.
iii.This partnership aims to improve healthcare access for both countries.
About the meeting:
i.This visit is significant because the establishment of diplomatic relations between India and the Dominican Republic it about to enter the 25th year in 2024.
• The diplomatic relations between both countries were established in May,1999.
ii.They discussed ways to strengthen cooperation in various fields, such as trade, pharmaceuticals, Information and Communications Technology (ICT), agriculture, food processing, space, higher education, capacity building, Ayurveda, and yoga.
Other Political dialogues:
i.India and the Dominican Republic are planning to work in the arena of renewable energy, including under the International Solar Alliance (ISA).
• The Dominican Republic is in the process of expediting the ratification of the ISA Framework Agreement.
ii.Additionally, the two countries are poised to deepen their engagement in the Coalition for Disaster Resilient Infrastructure (CDRI), with India as co-chair and the Dominican Republic representing Small Island Developing States on the Executive Committee for 2022-2024.
iii.Dominican Republic has expressed interest in establishing an Indian Institute of Technology (IIT) within its borders.
About Dominican Republic:
President – Luis Abinader
Capital – Santo Domingo
Currency – Dominican Peso
________________________________________
New Drone (Amendment) Rules 2023 by MoCA: Citizens can Become Drone Pilots
The Ministry of Civil Aviation (MoCA), under the authority of section 5, sub-section 2 of section 10, and sections 10A, 10B, and 12A of the Aircraft Act, 1934 (22 of 1934), has introduced significant amendments to the Drone Rules in 2023 for drone pilots. The rule is effective from the 27th of September 2023.
• As per the new Drone (Amendment) Rules 2023, the mandatory requirement of a passport has been waived to further liberalise, promote and facilitate drone operations across India.
• After the amendment, government-issued proof of identity and address, such as Voter ID, Ration Card, or Driving License, can now be accepted to apply for a Remote Pilot Certificate if the drone pilot does not have a passport.
• It aligns with the government of India's vision to position India as a global drone hub by 2030.
________________________________________
Highlights of RBI's 4th Bi-monthly Monetary Policy for FY24: LAF Stays at 6.50%, FY24 GDP Growth Estimated at 6.5%The Reserve Bank of India (RBI) announced its fourth bi-monthly monetary policy. The RBI Governor Shaktikanta Das-led Monetary Policy Committee (MPC) meeting on October 4-6, 2023, decided to keep the rates and stance unchanged.
i.Policy Repo Rate: For the 4th time in a row, the MPC has opted to keep the policy repo rate under the liquidity adjustment facility (LAF) unchanged at 6.50%.
• The last adjustment to this rate was a 25-basis point increase to 6.50% during the February 2023 meeting.
• RBI Governor pointed out that the full transmission of 250 basis points repo rate reduction is still pending.
• The decisions made align with the goal of achieving a medium-term target for the consumer price index (CPI) inflation rate, which is 4 percent with a band of +/- 2 percent.
• RBI projects that Inflation is expected to average 5.4% in the fiscal year 2023–2024, which remained unchanged. Additionally, the target for economic growth remains at 6.5% for the same period.
• During the sidelines of meeting, RBI announced to double the gold loan limit under bullet payment scheme for Urban Cooperative Banks (UCBs).
RBI's Policy Rates:
________________________________________
ADB Approves USD 200 Million for Flood & Riverbank Erosion Risk Management Project in AssamThe Asian Development Bank (ADB) has approved a USD 200 million loan to strengthen flood and riverbank erosion risk management along the 650-kilometer (km) long main stem of the Brahmaputra River in Assam, India.
• The Project activities will be led, managed, and coordinated by the Flood and River Erosion Management Agency of the Assam Government.
• The Water Resources Department of the Government of Assam will implement the works and the Assam Agroforestry Development Board will use nature-based solutions.
Objective : The primary goal is to address recurrent flooding and continual riverbank erosion along the Brahmaputra River.
Partner Agencies: The Brahmaputra Board, the Assam State Disaster Management Authority, and the Assam Inland Water Transport Development Society will be partner agencies of the project.
Background:
The project builds on the success of the ADB-financed Assam Integrated Flood and Riverbank Erosion Risk Management Investment Program (2010-2020) and similar investments in Bangladesh.
Project Strategy:
i.The project employs a comprehensive approach, integrating flood and riverbank erosion risk management with long-term planning.
ii.This strategy ensures a more resilient future. A core focus is to enhance climate and disaster resilience and food security.
iii.The project empowers women by involving them in disaster-resilient economic activities.
• Approximately 1 million individuals will benefit from this initiative, which will also lead to a 50,000-hectare increase in crop production.
Commitment of ADB:
i.ADB's commitment to collaborating with the Assam state government is to transform Assam into a disaster-resilient region.
ii.This initiative particularly focuses on mitigating the risks posed by the Brahmaputra River, one of the world's largest river systems.
iii.The project's innovative and cost-effective approach combines structural and nonstructural measures to strengthen Assam's ability to manage flood and riverbank erosion risks effectively.
iv.ADB's initiative aims to enhance disaster resilience in Assam, benefiting both the state and its vulnerable communities.
Benefits:
i.This project will benefit around 1 million people and increase crop production in more than 50000 hectares. The project will secure living spaces, and support livelihoods, by:
• stabilizing 60 km of banks;
• installing 32 km of pro-siltation measures; and
• building 4 km of climate-resilient flood embankments in 5 high-priority districts (Dibrugarh, Goalpara, Kamrup Rural, Morigaon, and Tinsukia).
ii.It will also create employment opportunities, and ultimately enhance the navigability of the river.
iii.It will advance the institutional capacity in flood forecasting and warning systems, modern surveys, erosion and embankment breach modeling, asset management, flood risk mapping, land use planning, and pilot nature-based solutions, and the graduation approach.
About Asian Development Bank (ADB):
President– Masatsugu Asakawa
Headquarters– Mandaluyong City, Metro Manila, Philippines
Established in– 1966
________________________________________
REC Launches 'SUGAM REC', a Mobile App for 54EC Bonds InvestorsREC Limited (formerly Rural Electrification Corporation Limited) launched SUGAM REC, a mobile app for its current and future investors in REC's 54EC Capital Gain Tax Exemption Bonds.
• REC Limited is a Maharatna Central Public Sector Enterprise(CPSE) under the Ministry of Power
Features of the App:
SUGAM REC offers the ability to view complete details of their investment in REC 54EC Bonds, including the investment amount, interest rate, and maturity date.
About 54EC Bonds:
Section 54EC bonds, also known as Capital gain bonds are fixed income instruments which provide capital gains tax exemption.
About REC Limited:
REC Limited is registered with Reserve Bank of India (RBI) as non-banking finance company (NBFC), Public Financial Institution (PFI) and Infrastructure Financing Company (IFC).
Chairman & Managing Director (MD) – Vivek Kumar Dewangan
Headquarters- New Delhi, Delhi
Established in – 1969
________________________________________
SBI launches Mobile Handheld Device to Provide Banking Services to FI Customers
The State Bank of India (SBI) has launched a "mobile handheld device" for its financial inclusion customers including senior citizens, differently-abled and the infirm. The device is designed to enhance accessibility and convenience for customers who live in remote areas or have difficulty visiting SBI branches.
About the device:
i.The device will initially offer five core banking services which account for approximately 75 per cent of the total transactions that SBI's CSPs conduct.
• Cash withdrawal
• Cash deposit
• Fund transfer
• Balance inquiry
• Mini statements
ii.The device will be used by Customer Service Point (CSP) agents, who will be able to visit customers' homes or workplaces to provide banking services.
About State Bank of India(SBI): It was established in 1955. The bank is headquartered in Mumbai, Maharashtra.
________________________________________
India's Fiscal Deficit Rises to Rs 6.42 trillion to Reach 36% of FY24 targetAccording to Controller General of Accounts(CGA), India's fiscal deficit for the tenure April to August of the financial year 2023-24 (FY24) is at Rs 6.42 trillion. This is 36% of the full-year target of Rs 17.87 trillion.
• In the same period of FY2022-23, the fiscal deficit was Rs 5.42 trillion, or 32.6% of the FY23 target Rs16.61 trillion.
Why is the fiscal deficit higher in FY24?
i.The fiscal deficit widened mainly because the government spent more on capital expenditure (due to lower tax devolution to state governments) and government's increase in non-tax revenues.
ii.The government aims to reduce the fiscal deficit to 5.9% of the gross domestic product (GDP) for fiscal year 2024.
Data & Analytics:
i.Capital Expenditure (Capex): Capex during April-August increased to Rs 3.74 trillion from Rs 2.52 trillion in the same period of FY23.
ii.Total Receipts: Total receipts during April-August amounted to Rs 10.29 trillion, equivalent to 37.9% of the annual estimate.
• Tax receipts contributed Rs 8.04 trillion, which represents 34.5% of the annual estimate.
iii.Corporate Tax Collections: Corporate tax collections surged by over 15% year-on-year to Rs 2.39 trillion during this period.
iv.Total Expenditure: The government's total expenditure for the same period reached Rs 16.72 trillion, accounting for 37.1% of the annual estimate.
• This was higher than the expenditure of Rs 13.90 trillion during the corresponding period in the fiscal year 2022-23.
v.Tax Devolution to States: A dip in tax devolution to states in the recent month helped limit the widening of the fiscal deficit.
• Net tax revenues for August 2023 were Rs 2.2 trillion, significantly higher than Rs 0.3 trillion in August 2022.
vi.RBI Dividend: The Reserve Bank of India (RBI) approved a dividend transfer of Rs 874.2 billion to the government for FY23.
• This transfer is expected to mitigate the impact of potential shortfalls in other government revenue sources and higher expenses.
vii.Revenue Expenditure Breakdown: Of the total revenue expenditure of Rs 12.98 trillion during April-August, Rs 3.7 trillion went toward interest payments, and Rs 1.81 trillion was allocated for subsidies.
________________________________________
Jon Olav Fosse Awarded the Nobel Prize in Literature 2023Jon Olav Fosse of Norway was awarded the Nobel Prize in Literature 2023 "for his innovative plays and prose which give voice to the unsayable". Fosse is the 4th Norwegian writer to win the Nobel Prize in Literature.
• The Nobel Prize in Literature is awarded by the Royal Swedish Academy of Sciences, Stockholm, Sweden.
• Fosse writes in Nynorsk, one of the two official written versions of the Norwegian language, the other being Bokmaal.
Click here to view the official link
Note: In 1913, Rabindranath Tagore, a renowned Indian poet, musician, and painter, became the first Indian and the first Asian to win the Nobel Prize. He was awarded the Nobel Prize for Literature 1913.
________________________________________
India re-elected as President of AIBD General Conference for 3rd term India has been re-elected as President of the Asia-Pacific Institute for Broadcasting Development (AIBD) General Conference (GC) for the 3rd successive term. Previously India served as President of AIBD GC in 2018-2021 and 2021 to 2023.
• India is set to lead the international organisation and will leverage itself as the broadcasting and media hub across the Asia Pacific.
• Mayank Kumar Agrawal, Director General, Doordarshan is the president of AIBD GC.
AIBD GC and Associated Meetings 2023:
i.The AIBD GC and its Associated Meetings is the annual official gathering of AIBD.
• The GC is open to member countries, affiliates, partners, observers, and leading broadcasters by invitation only.
ii.The 48th Annual Gathering / 21st AIBD General Conference and Associated Meetings 2023, was held at Balaclava, Mauritius from 2nd to 4th October 2023.
iii.It was chaired by its President Gaurav Dwivedi, Chief Executive Officer (CEO) of Prasar Bharati, India's public service broadcaster.
• The two-day Conference was mandated to achieve a vibrant and united electronic media environment in the Asia-Pacific region through policy and resource development.
Note: India has hosted the Governing Council Meetings (GC) in 1978, 1985, 2003, and 2022.
AIBD and its Members:
i.AIBD is a regional inter-governmental organisation servicing countries of the UN Economic and Social Commission for Asia and the Pacific (UN-ESCAP) in the field of electronic media development.
• It was established under the auspices of the United Nations Educational, Scientific, and Cultural Organization (UNESCO).
ii.The AIBD currently has 26 Full Members (countries), represented by 43 organisations, and 50 Affiliate Members (organisations) with a total membership of 93 representing 46 countries and regions and over 50 partners in Asia, Pacific, Europe, Africa, Arab States, and North America.
iii.The 26 full members of AIBD are the governments of the respective countries. The full member countries are represented by their broadcasting authorities and broadcasters.
India in AIBD:
i.India is one of the founding members of AIBD.
ii.Prasar Bharati, India's public service broadcaster, represents the Ministry of Information and Broadcasting(MIB), Government of India, at the Asia-Pacific Institute for Broadcasting Development.
• The elevation of India and Prasar Bharati in international broadcasting not only elevates their status but also paves the way for strategic advancements.
About Asia-Pacific Institute for Broadcasting Development (AIBD):
Secretary to the GC & Director (AIBD)– Ms Philomena Gnanapragasam (ex-officio)
Headquarters– Kuala Lumpur, Malaysia
Established in-1977

________________________________________
Supreme Court Appoints Sign-Language Interpreter to Help Hearing-Impaired Lawyers
Chief Justice of India (CJI) D Y Chandrachud announced the appointment that the Supreme Court of India has allowed the appointment of a sign-language interpreter. This will ensure that hearing-impaired lawyers and litigants, can fully comprehend and participate in judicial proceedings.
• On 22 September 2023, the CJI presided over a bench heard with the hearing-impaired lawyer Sarah Sunny through sign-language interpreter Saurav Roy Chowdhury in a case related to the rights of persons with disabilities (PwD).
• Sarah Sunny had earlier filed an application before the Supreme Court Registry requesting a court-appointed Indian Sign Language (ISL) interpreter to assist her.
• In 2022, the CJI constituted a Supreme Court committee on accessibility dedicated to addressing the challenges faced by specially-abled individuals.
Note:
• Bengaluru(Karnataka)-based Sara Sunny, India's first lawyer with hearing and speech impairments, argued her case before the Supreme Court with the assistance of a court-appointed interpreter.
• Sara Sunny became the second deaf advocate in India. The first deaf advocate enrolled with the Bar Council of Delhi is Saudamini Pethe of Mumbai(Maharashtra).
________________________________________
ICCR & SPPU Partnered to Launch UTIKS, an Online Portal to Promote Indian Culture WorldwideThe Indian Council for Cultural Relations (ICCR) in partnership with Savitribai Phule Pune University (SPPU), formerly known as the University of Pune, in Maharashtra organised the soft launch of an online platform "Universalisation of Traditional Indian Knowledge System (UTIKS) Portal" at Manipal Academy of Higher Education (MAHE), Manipal, Karnataka.
• The portal was soft-launched by Dr. Vinay Sahasrabuddhe, President, ICCR
• UTIKS, an initiative of the ICCR, with a mission to introduce Indian culture to a worldwide audience and present its rich civilization and culture in a learner-friendly manner.
Objective:
The Portal is aimed at spreading knowledge and authentic information about Indian culture to those new to Indian culture. It will restore India's cultural dignity, which aims to showcase India's rich knowledge culture to the world.
Key People:
Kumar Tuhin, Director-General, ICCR; Dr. Narayan Sabhahit, Pro-Vice-Chancellor, MAHE; Dignitaries and Officials from the state government of Karnataka and international students form MAHE wer present during the launch.
Features:
i.The UTIKS online platform offers a vast array of short courses focussed on Traditional Indian Knowledge.
ii.This platform will serve as an authentic single-window source for introductory-level knowledge on a range of subjects under the Traditional Indian Knowledge System.
iii.SPPU contributts its academic framework for UTIKS capsules. Each UTIKS capsule consists of a 30-minute video segment, including organized video and audio content, images, interviews, and demonstrations.
Benefits:
i.UTIKS offers a refined exploration to those who may already have a foundational understanding but would be seeking a deeper understanding of diverse subjects.
ii.UTIKS provides an integrated platform and portal for online courses in Distance Learning Mode, accessible on various devices, from PCs and laptops to smartphones and tablets.
iii.UTIKS caters not only to foreigners seeking to unlock the beauty of Indian culture but also to residents of India who may be unaware of the depth and richness of their own heritage.
Highlights:
i.5 of the UTIKS capsules 'Architecture of India', 'Cuisine of India', 'Attires of India', 'Introduction to Indian Cinema', and 'Ramayana and Mahabharata' were presented during the launch on 5th October 2023.
• 7 more UTIKS capsules on diverse subjects are under different stages of preparation and will be available online shortly.
ii.A presentation on UTIKS showcasing videos of the 5 capsules on Indian culture with a brief narration was also presented.
________________________________________
Badis limaakumi: New Species of Badis Fish Discoverd from NagalandScientists have discovered a species of Badis fish (fresh water fish), "Badis limaakumi", from the Milak River in the Mokokchung district of Nagaland. The new species is named after Limaakum, assistant professor and head of the zoology department at Fazl Ali College, Nagaland.
• Badis is a species of Asian freshwater fish in the family Badidae, order Perciformes and class Teleostei.
• Fish of Badis genus are also known as chameleon fish for their ability to change colour.
Note:
In biology, the word family describes the broadest group category, then genus describes a group of closely related species, and then species.
Discovery:
Limaakum discovered the new fish during the project "Integrated Taxonomic Studies on The Fishes Found in The Rivers of Nagaland".
• The findings have been published in the journal Zootaxa(Biotaxa.org).
About Badis limaakumi:
i.Badis limaakumi have a distinct opercular splotch at the base of its opercular spine, a bone series that serves as a support structure for the face as well as a protective covering for the gills.
ii.This species lacks markings on the sides and cleithrum (a membrane bone), as well as more lateral line scales.
iii.Badis limaakumi belongs to the Badis assamensis Sub Group(GP) (i. e. B. assamensis and B. blosyrus), which is characterised by a distinct, dark opercular blotch.
• B. assamensis and B. blosyrus can be distinguished from B. limaakumi by the presence of two rows of irregular blackish blotches on the sides, which are absent in B. limaakumi.
iv.Badis limaakumi is also one of the largest speciesin Badis genus, the other being Badis assamensis.
• Badis limaakumi attains a size of 66.8 millimetres of Standard length where standard length (SL) was the way of measuring fish from the snout to the end of the vertebral column.
Key Points:
i.The Badidae family are small freshwater fishes found in streams with slow or moderate water flow. They are also found in ditches and stagnant water bodies across India, Bangladesh, Nepal, Pakistan, Thailand and Myanmar.
ii.There are 26 recognised fish species in Badidae family and there are 15 valid species of Badis genus from India including Badis limaakumi.
________________________________________
World Cotton Day 2023 – October 7The United Nations (UN)'s World Cotton Day (WCD) is annually observed across the globe on 7th October to highlight the role of cotton in creating jobs and maintaining economic stability in cotton-producing countries, particularly in least-developed countries (LDCs).
• 7th October 2023 marks the observance of the 5th World Cotton Day.
The theme of World Cotton Day 2023 is "Making cotton fair and sustainable for all, from farm to fashion".
The first World Cotton Day was observed on 7th October 2019 and hosted by World Trade Organization (WTO) in Geneva, Switzerland
About World Trade Organization (WTO):
Director-General – Ngozi Okonjo-Iweala
Headquarters – Geneva, Switzerland
Eastablished in – 1995
________________________________________
Rajasthan Govt Announces 3 New Districts Malpura, Sujangarh, and Kuchaman City in RajasthanRajasthan Chief Minister (CM), Ashok Gehlot, announced the formation of 3 new districts: Malpura, Sujangarh, and Kuchaman City in Rajasthan during the Gau Seva Sammelan in Jaipur, Rajasthan.
• The decision to establish these new districts was based on both public demand and recommendations provided by a high-level committee.
• With the addition of the 3 districts, the total number of districts in Rajasthan has now reached 53.
Note: Previously in March 2023, Ashok Gehlot-led Rajasthan government formed 19 new districts and 3 new divisional headquarters in Rajasthan.
About Rajasthan:
CM– Ashok Gehlot
Governor– Kalraj Mishra
Airports– Jodhpur Airport and Jaisalmer Airport
________________________________________
Yogi Adityanath Declared Gangetic Dolphin as State Aquatic Animal of UP
Chief Minister(CM) of Uttar Pradesh (UP) Yogi Adityanath has declared the Ganges River Dolphin (Platanista gangetica) as the state aquatic animal.
About Gangetic Dolphin:
i.Gangetic dolphins live in the Ganga, Yamuna, Chambal, Ghaghra, Rapti, and Gerua rivers in UP.
ii.Gangetic Dolphin are listed as Endangered in the International Union for the Conservation of Nature(IUCN) Red List.
iii.The Gangetic dolphin is a sensitive species that can tell us about the overall health of the Ganga ecosystem and the other species that live there.
• It is very vulnerable to changes in water quality and flow.
.TODAY'S DAILY NEWS DIGEST (DND)