KNOWLEDGE BANK FROM B KANAGA SABAPATHY 
LET KNOWLEDGE SPREAD
Message from B. K. sir 19/04.2023
Question :
Last year, for an assessee, I issued a report on cost of construction. Last week, the owner's auditor has directed his client to obtain an exclusive report from me for the interiors made in the house. Can I give another report when I have already issued a report?
My opinion :
1. You can give. There is nothing wrong. Mention clearly in your report about the scope of valuation. Also, mention about the previous report you have issued and the specific purpose.
2. When the purposes and scopes are different, you can issue two different reports. There seems to be nothing wrong.
3. It is preferable to get an engagement letter from the assessee indicating the purpose and enclose along with your report.
With best wishes,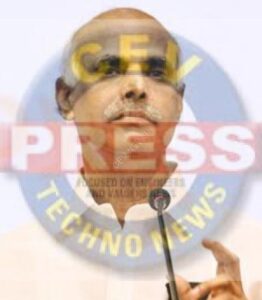 B. KANAGA SABAPATHY
bkvaluer@gmail.com
www.bkanagasabapathy.com
About the Author:-
Mr. B. Kanaga Sabapathy born in 1951, is a Civil Engineer who belongs to the 1972 batch of Regional Engineering College, Tiruchirappalli in Tamilnadu.

He is a Registered valuer of the Central Board of Direct Taxes, a Professional Engineer and also a Chartered engineer. Valuation is his main profession..

He was the National Vice-President of the Institution of Valuers (India) for 11 terms.

He is a regular contributor of articles in the Indian Valuer Journal from the year 1985. His articles especially his regular column "Questions & Opinions" are very popular among the practising valuers in India.

His book "Guidelines on Valuation for Banks" (2002) is used to be referred by many banks. The valuation formats designed by him were accepted and adopted as the formats by many banks in the country.

His son K. Arun and daughter B.K. Aruna are also approved valuers and they also contribute articles to the Indian valuer journal.

His guru: Mr. C.H. Gopinatha Rao, Chennai.

His mentor: Mr. R.K. Gandhi, Mumbai.

His role model: Mr. S. Rajaratnam, Chennai.

His best students: Thousands of valuers in the country