RAINWATER HARVESTING AND  ITS METHODS
Water Harvesting as, "The collection of rainstorm-generated runoff from a catchment (the area from which the water flows into bodies) to provide water either for immediate utilization as irrigation or for subsequent utilization by storing in above-ground ponds or aquifers." In layman's terms, water harvesting is the direct collection of rainwater.
There are mainly two methods of rainwater harvesting are Surface runoff harvesting and Rooftop rainwater harvesting methods.
Although three–fourths of earth is water, a minute amount is available for human consumption or irrigation. Moreover, due to increasing global temperature and population, there is a lack of potable water sources (e.g., rivers, lakes, or aquifers) in semi-arid and arid areas.
The global problem is rapid industrialization and disposal of chemical waste into water-bodies leads to pollution of freshwater sources. On the other side, rainwater is the only supply of fresh water left. To deal with the water crisis, water harvesting is adopted…………………..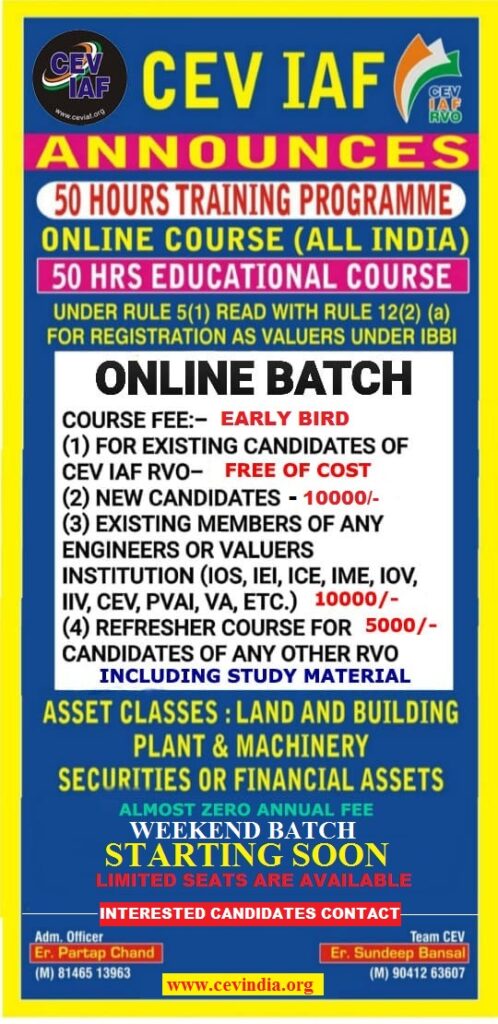 FOR MANY MORE  UPDATES AVAILABLE CLICK BELOW 
CLICK THE BELOW LINK TO READ THE COMPLETE CONTENTS
SOME CONTENTS OF THIS WEBSITE ARE FOR GOLD SUBSCRIBERS ONLY.
Join us as a GOLD SUBSCRIBER and get access to read important books.
KIND ATTENTION
We are going to close all what's groups of CEV soon due to difficulties in posting information or message in more than 5 groups of CEV at a time.
All future posts of empanelment notices & professional importance will be shared on
1. https://t.me/+dbHNkNO22xsyYTY1
2. www.valuerworld.com
3. The Twitter handle of CEV India
https://twitter.com/cevindia?t=XbqlvnwUVz1G3uPgs749ww&s=09
after closing the groups.
All members of these groups are requested to register themselves at the following link immediately for Getting all related timely updates….