SPECIFICATION FOR EARTHWORK IN EXCAVATION FOR FOUNDATION
Stability of existing structures. Before starting excavation, trial pits should be dug to ascertain the depth and nature of its foundation. Shoring should be used in all cases when the depth of excavation exceeds its distance from existing structure.
Excavation. Foundation trenches shall be dug out to the exact width of the foundation concrete and the sides of the trenches shall be left plumb where the nature of soil admits of it. Where the soil is not good and does not permit vertical sides, the side must be sloped back or shored up carefully. Excavated earth shall not be placed within 1 meter (3 feet) of the edge of the trench…..
CLICK BELOW TO READ THE COMPLETE INFORMATION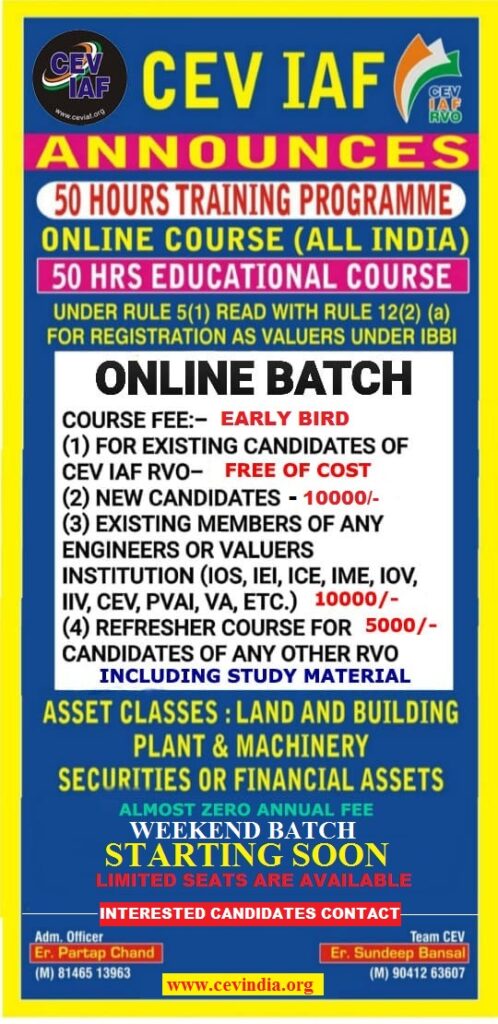 FOR MANY MORE  UPDATES AVAILABLE CLICK BELOW 
CLICK THE BELOW LINK TO READ THE COMPLETE CONTENTS
SOME CONTENTS OF THIS WEBSITE ARE FOR GOLD SUBSCRIBERS ONLY.
Join us as a GOLD SUBSCRIBER and get access to read important books.
KIND ATTENTION
We are going to close all what's groups of CEV soon due to difficulties in posting information or message in more than 5 groups of CEV at a time.
All future posts of empanelment notices & professional importance will be shared on
1. https://t.me/+dbHNkNO22xsyYTY1
2. www.valuerworld.com
3. The Twitter handle of CEV India
https://twitter.com/cevindia?t=XbqlvnwUVz1G3uPgs749ww&s=09
after closing the groups.
All members of these groups are requested to register themselves at the following link immediately for Getting all related timely updates…