CEV ANNOUNCES 2 HOURS CEP PROGRAM 
Topic To Be Covered…

USE OF TECHNOLOGY AS A TOOL IN VALUATIONS
DATE-5TH JUNE 2022 (PROPOSED)
TIME-3.00 PM TO 5.00 PM
2 CEP CREDIT POINTS WILL BE AWARDED TO EACH PARTICIPANT
FEE FOR CEV RETAINERS=RS. 25/- + GST (PER HOUR)
FEE FOR CEV NON RETAINERS=RS. 100/- + GST (PER HOUR)
FEE FOR OTHERS=RS. 200/- + GST (PER HOUR)
SPECIALISED EXPERT FACULTY & RESOURCE PERSON FOR THE SESSION:-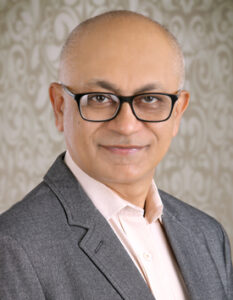 RV NILESH SUCHDEV
ARCHITECT VALUER & CONSULTANT
B Arch from MSU (1993)
MSc REV from Annamalai University (2018)
Founded Suchdev Associates (1993) and practicing since then.
He has lectured and been a jury member in several Architectural, Interior Designing, Engineering & Valuation Institutes across the country, and presented at several technical sessions/workshops/ seminars/ webinars/ CEPs for Architects & Valuers. He is also active in safeguarding the Professional interests of Architects & Valuers.
---
---
---
REMINDER FOR ALL CEPs
GENERAL PROTOCOLS TO ATTEND THE ONLINE CEP SESSIONS
1) You can attend this session through your Laptop or PC or TAB. Your camera should be on and Mike should be mute during the class.
2) Digital attendance will be marked after every hour with your facial impression hence you should ensure your face should be visible on-screen every moment of the class.
3) During the lecture nobody is allowed to disturb the flow/continuity of the subject. Sufficient time will be given after the lecture to solve any doubt, query, or difficulty.
4) Certificate of PARTICIPATION will not be provided If any candidate is marked short attendance for less than prescribed hours for whatsoever reason.
5) These candidates will have to attend the physical classes again to complete the time required probably in DECEMBER 2022 with additional fee payments.
6) Indiscipline will not be tolerated for whatsoever reason.
7) CEV will try and help all candidates to compete in this specialized CEP program within a specific time period but the time period may be increased as per the flow of the topic.
8) In case of emergency you are allowed to join with a mobile phone for a short period of time only. But in that case, your mobile screen should be in Landscape (horizontal) mode.
You can be allowed to join only when your Zoom profile name matches your PAN card.
We wish all good luck to all candidates.
ONLY 100 CANDIDATES ARE ALLOWED ON A FIRST-COME-FIRST-SERVED BASIS.
TO BOOK YOUR SEAT NOW CLICK THE LINK BELOW